Our Dogs
Our dogs are all bred from the best Border Terrier lines including Oxcroft, Tythrop, Plushcourt and Dandyhow. Let me introduce some of them...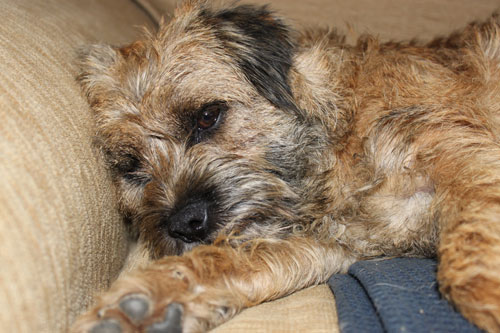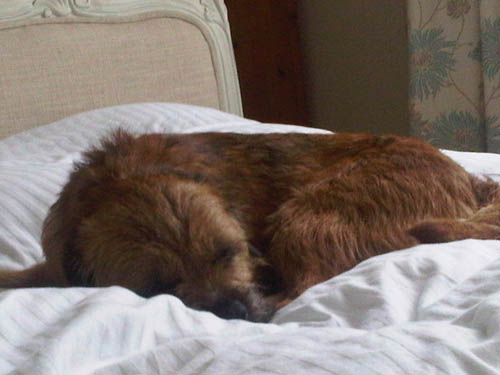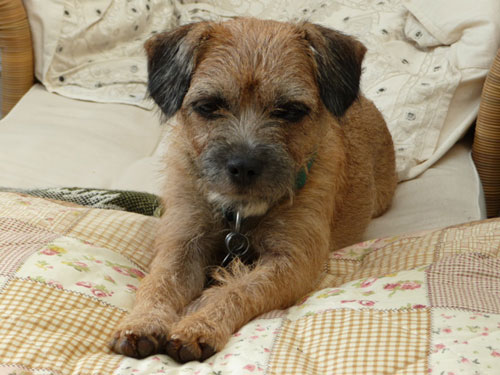 Daisy

Daisy is a great mum - pups just an hour old

Daisy and Charlie at 6 months at Camber Sands

Daisy playing rough and tumble with Jess

Daisy with husband Oxcroft Scrumpy

Daisy going crazy with Meg in the snow

Daisy in the bluebells

Daisy is a lovely red bitch. She is quiet in the house but loves a good run!!

Mo

Mo with her mother Lucy enjoying a walk in the woods
Little Mo at three weeks

Mo is four and was bred here. She is a well behaved quiet girl

Madge

Madge is Snoop's daughter. She is another small border. Her favourite thing to do is chase the cat!

Lucky

Lucky and Ron on a photo shoot for the kennel club
Lucky as a pup enjoying a day out on the beach
Lucky is Daisy's daughter by Oxcroft Scrumpy
Millie and Lucky on the beach
Lucky's parents, Daisy with Oxcroft Scrumpy

Lucky is Daisy's daughter. She is a beautiful, friendly little dog who loves a game of ball. She is best friends with our lab, Jess.

Dot

Archie, one of Dot's sons
Dot enjoying a cuddle
Beautiful picture of one of Dot's sons
Dot and Charlie's babies

Dot is a happy friendly girl who loves a run in the woods and just wants to be with you.
We aim to raise healthy and well socialised puppies. We spend a considerable amount of time handling the pups and introducing them to different people, animals and noises. We recommend and use the Puppy School Sound For Life CD of noises from babies crying to fireworks.